​Heating, Air Conditioning, Plumbing & Electrical
Residential, Commerical, & Industrial
New Jersey Contractors license 13VH07366400
 24 hour Emergency services.
Miltary

Law Enforcement

Fire

EMS

Veteran
NJ Airflow is a heating and air-conditioning company based out of Central New Jersey family-owned and operated. You'll come to find that were more than just your typical heating and AC company.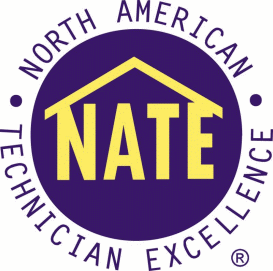 The fully integrated HVAC system designed in-house and installed by our technicians.
Residential wiring to industrial, low-voltage, integrated signal and control wiring available.
Radiant heat, steam boilers, hydronic boilers, water supply, wasteline and much more.
"Personal affirmation memo and recommendation to friends and family: Two weeks ago I took a chance on a hunch I had and gave a task to one of my daughter's friends. He's the owner of his own Heating and A/C business. Well.... long story made very short: For the first time since I bought my home, (in 2003) and after having several A/C experts over the years evaluating the heating and cooling problems I've had .....this dedicated, hard working young man did the trick. Pride in the work and integrity still lives!!! The system has never worked so efficiently till now. With the weather going from warm to chilly, and back again... I've tested both methods of comfort. Amazing. I'm a believer in giving credit where it's due and I'm pleased to say if he'll have me as a customer, he's my new A/C - Heating guy. Thank you Nick Costeira of NJ Air Flow. Keep your work ethic, you will go far. Job well done!!!!."
​
Suasan Corbett, Keyport, NJ
"Well, once again my faith in mankind is re-affirmed. I can't say enough good things when someone meets my expectations and then some. God knows people are eager to always say the negative. Nicholas Costeira of NJ Airflow, now a family friend has come once again to the rescue! Leaky washing machine, leak under the kitchen sink, (when it rains it pours) new garage door kit, sliding door lock repair, etc., No household job he can't remedy. Old fashioned work ethic in a young man....unheard of today. Thank you Nick, I am very appreciative of your hard work. Job well done. I wish you all good things."
​
Rick, Elizabeth, NJ
"I often get myself in way over my head, or take on projects where there is no profit to gain, just to help somebody out, get them out of the hole that they are in or sometimes cutting on the profit to give the person a better product or end result. Sometimes I wonder why not just pack it all in and get a simple 9 to 5 job like everybody else. It's times like this that make it all worth it remind myself why I do it.
I remember my grandfather taking such pride in his work and his hand shake was his word. I wanted to build my business on the same old school principal. excellent workmanship done by a master craftsman on a handshake. I want to go to a place in time where you know all your customers names on a first name basis right down to their pets name. Where a person just wasn't another customer or a number but like a family member and where everybody would refer to me as... "I know this guy Nick or I have a friend ..."
​
Nicholas Costeira, Newark, NJ